Our team at Custom Creations landscapes focuses on building high-end landscapes for your property. With our talented landscape designers and constructors, you can rest assured that your garden will be a stunning product of top-quality design.
Hundreds of clients have benefited from our great soft landscaping and hard landscaping skills. Our landscape construction team in Sydney has a holistic approach that allows us to reach the right balance between soft and hard landscaping features to create a modern garden that blends with nature.
Thanks to our horticulturist professionals, both materials and plants are implemented to last forever. Contact us today for a free consultation, and we will explain how we can build a high-end modern garden that will remain lush and vibrant for years. How do we make that possible?
When it comes to landscaping services, there are different types that you should be aware of. These types are landscape design and landscape construction, and both of them are handled to perfection by our team at Custom Creations landscapes.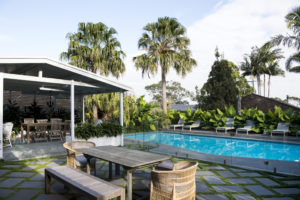 Landscape Design
Landscape design is not only a blueprint or sketch of the garden. A lot more goes into designing a good landscape, from researching soil conditions, elevation, underground pipes or electric supply conduits, to creating harmonious and practical layouts, selecting the right plants and vegetation, and selecting the right colours and materials.
There are so many details involved that not everyone can create a landscape design that will function. For this first step of the process, a landscape designer or architect is essential. In addition, knowledge and experience in horticulture, construction, and project development are vital for the success of your landscape project. That is precisely the mix that our landscape construction team in Sydney has.
The landscape designer will always do thorough research of the property to work on before moving on to the design. Equally important are the skills of the architect, to listen and understand the client's needs during the briefing and consultation meetings. It takes skill to grasp the likes and needs of the client and imprint those in the landscape design.
Since the landscape designer is responsible for the blueprints, it is essential to know about construction, materials, and project development so that the implementation of the design is realistic and done smoothly. Our landscapers in Sydney are highly qualified in design and construction.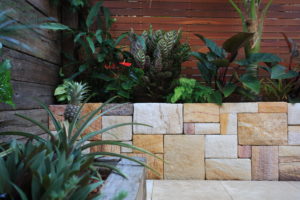 Landscape Construction
As the name says, landscape construction is the actual building and implementation of the landscape design. And our landscape construction team in Sydney has a tremendous wealth of experience in this.
Landscape construction can be divided into two categories: Hardscapes and softscapes. Hardscaping refers to all the work related to materials like stones, concrete, wood, plastics, metals, etc. Whatever requires construction to install or build. It could be swimming pools, water features, a shed, a barbeque area, a fireplace, etc.
Softscape refers to everything living, such as plants, grass, trees, and soil. So, planting trees, creating plant beds, or preparing the soil is part of soft scaping.
Combining both is how you can achieve a stunning garden at home. As you can imagine, for hardscaping to be successful, you must work with construction professionals so that they can build detailed and refined hardscape features.
A good landscape construction team will be knowledgeable in landscape design to implement a design with the desired effects. Therefore, the designer needs to have close communication with the constructors, especially regarding specific finishes and details.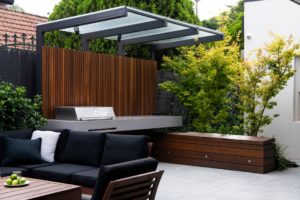 Landscaping Projects
A landscape construction project involves the creation of permanent and temporary installations around your property. Swimming pools, pathways, barbecue areas, and plant beds all add value to your property, making it a wise investment.
Landscaping projects vary in their cost depending on the objectives and budget. However, no matter how large or small, you want to leave it in the hands of professionals.
Why Custom Creations?
Custom Creations is not just a team of landscape designers or constructors, but both together. For years we have been working closely as a team of designers, builders, and horticulture experts, creating fascinating landscaping projects in Sydney.
Our simple and straightforward landscaping services process covers every detail of a project. We listen to your ideas and brainstorm efficient, sustainable, and cost-effective solutions. After creating the detailed plans, our team will implement them to perfection with great attention to detail, which is well-known among our team.
So please do not wait any longer, contact us today for your free consultation, and let's start your landscape construction in Sydney today!